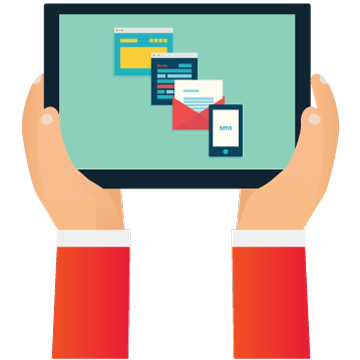 Messages
With our messaging feature, you can manage all of your marketplace and account messages in one place. There's no need to go to your marketplace for every single message. Instead, take advantage of your highly auto synchronized system - we always keep you updated with new messages.
Will I be notified with recent messages?
Yes, the application is highly synchronized with your marketplace. Any time you receive new messages, you will receive instant notification.
Can I perform all messaging activities with the application?
Yes! You can perform all message-related functions, including reply, marking messages as read/unread, flagging/unflagging messages, deleting, and moving messages to folder. All updates will be reflected across on both your marketplace and applications.
Can I manage folders?
Yes, you can manage all message folders and utilize add/update/delete operation across all folders. Everything is seamlessly synced!
Free Trial
Key Features
Here are some of the highlights:
Live notifications when you have a new message
Full folder management
Use templates to reply
View messages per order
Full mobile and tablet support
You can easily create "reply" templates for fast, easy messaging! There's no need to type the same message over and over again.