Customizable Shipment Emails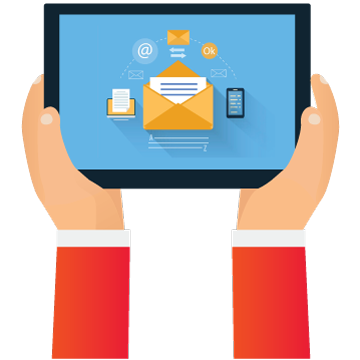 Customizable Emails
Let your customers know about their order statuses, follow up with them when packages are delivered, and offer feedback with our application. Simply create and update customized email content and your preferences to trigger outgoing emails.
What customized emails are available?
Shipment Email: Let your buyers know where packages are via email. Customize email templates for each step of the shipping process. We have categorized shipping into 7 steps: awaiting shipment, pending, info received, in transit, out for delivery, delivered, and exception (lost package).
Follow up Email: Based on your preference (Item delivered / Feedback received) you can send follow up email regarding pending feedback, follow up about item which is delivered. You can change the email template content for this, with the words whatever you want.
Can I control over trigger settings?
Yes you can fully control the email trigger settings. Only those status(Awaiting Shipment, Pending , Info Received, In Transit, Out for delivered, Delivered, Exception (lost package)) with trigger on will be sent to the buyers. There is also a privilege to get a copy of the email to yourself as a BCC. You can also a privilege to on or off emailing functionality on weekend (Saturday/ Sunday).
What are the things need to update more carefully?
The process of updating email templates is very simple. Just put your words into the template and click over merge tags to place it in the email template. Merge tags are the dynamic tags which will be replaced as per there related data like e.g. *|BUYER_NAME|* , this will be replaced with the name of the buyer who will receive the email. While placing merge tags and applying some styles over those just insure that all the merge tags get replaced with the dummy data on the preview.
Free Trial
Key Features
Send emails from eBay messages
Send emails from your own account
Social media integration
Check the status of your emails at anytime
Full mobile and tablet support
HomaVo let's you control all aspects of your eBay account under one app.