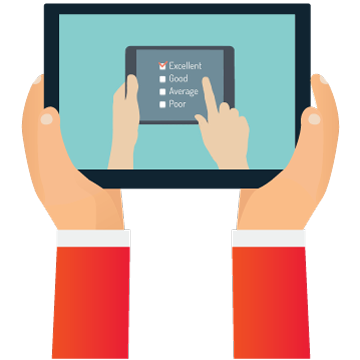 Feedback manager for eBay Sellers
With Automatic Feedback, you don't have to worry about sending feedback to your buyers. Our powerful feedback engine helps you to set the conditions for sending feedback, and then sends the feedback itself whenever a new order is placed or delivered - based on your preferences.
What's included?
Control when to leave a feedback.
Leave Automatic Feedback to buyer
Send Feedback Reminder to buyer
Send Thank You Email
Fully Customizable emails
Fully Customizable Feedback Comments
Reports for received and left Feedback
When is the feedback sent for any particular order?
You can customize when you want to send the feedback. There are several options to choose from like - when buyer pays for the order or when he leaves you a positive feedback or some days after delivery of the order etc.
Can I control what is sent in the feedback?
Yes. You can have predefined different feedback Comments. The system then selected one text randomly every time and sends to the buyer.
Free Trial
Key Features
Automatic Feedback Triggers:
Automatic Feedback has many different options and triggers:
Based on delivery status
If item is paid for and positive feedback is received
When item is paid for
After an item is delivered.
Customize your feedback comment using Feedback templates. HomaVo will select a random feedback and leave it for your customers.
Feedback Reminder
Send automated reminders to your buyers based on Order or Shipment status.
Send reminders to Domestic and international buyers
Send reminders based on delivery status of the package
Block or remove users from eBay Feedback reminders
Thank You Email
Send automated Thank You email to your buyers based on Order or Shipment status
Full mobile and tablet support